An excellent fantasy novel being written by Craig Lutke The End of Destiny
Take a walk over to Story Land!
See what awaits you around the corner
Check out the animals at Dewlaps Domain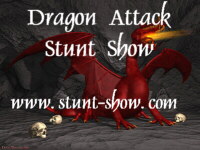 The Dragon Attack Stunt Show
An action packed stunt show with monsters, explosions,
stunts, comedy, and over 50 sword fights!
Yeppers!

But you can get everywhere on my site from here


Click

to send me mail

Autograph my guestbook





Fun stuff!


Just for, you know, fun! And because I didn't know where else to put it....
[an error occurred while processing this directive]

get some laughs right here!






[an error occurred while processing this directive]




Since February 1st 1998

people have visited