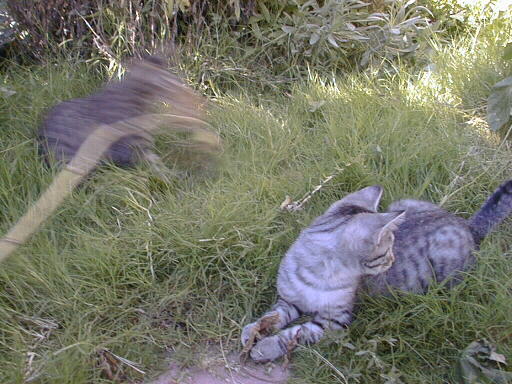 See that blur? That's Bodhi attacking a dried sunflower stalk. Hence her nickname "Spasticat". The kitten you can see is Roswell...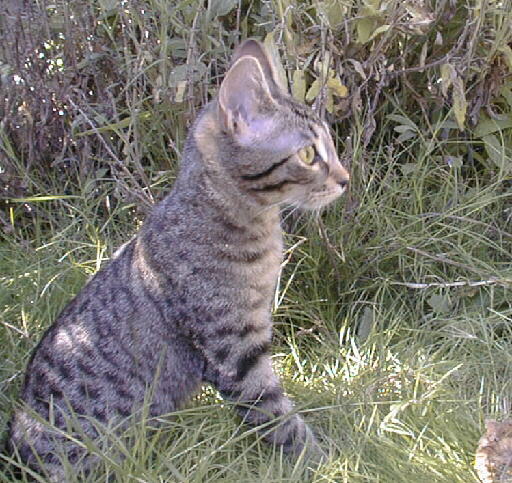 Bodhi... isn't she the cutest kitten?
Gremlin... the morning before he and Rita moved to their wonderful new home up in the mountains. Are they still in the chair?? Will they ever come out?? The saga continues....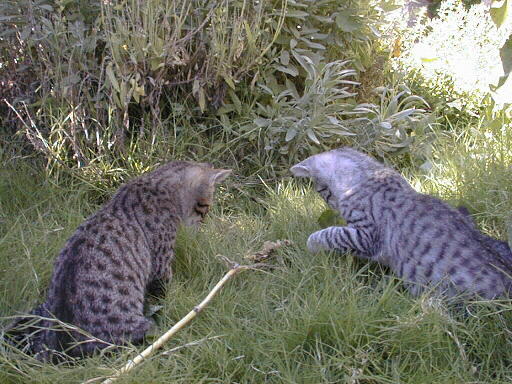 Bodhi on the left, Roswell on the right...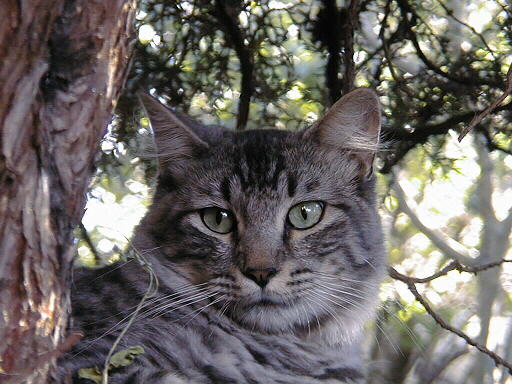 Remember him? He used to be named Fluffer-Nutter. I do think Thor is much more appropriate...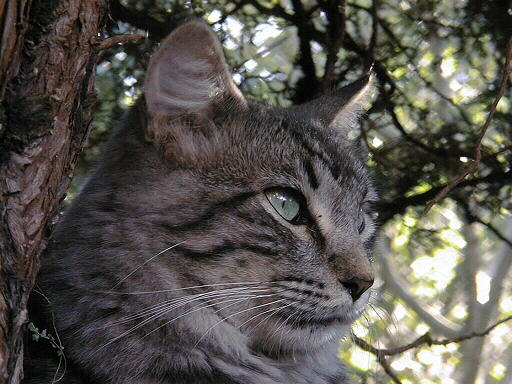 It's entirely possible that Thor is Rita and Roz's father. Either that or Dizzy is his father. But Thor hasn't been around that long, that I know of....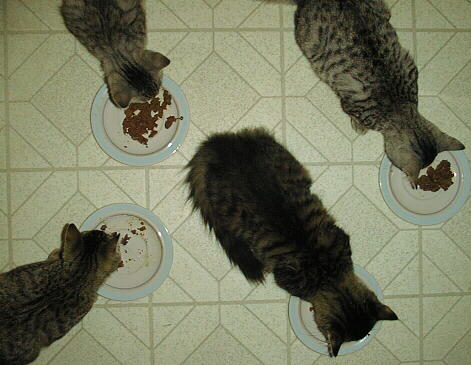 4 little kittens (altho Gremlin looks like a monster doesn't he??) Clockwise from top right: Rita, Gremlin, Bodhi and Roswell...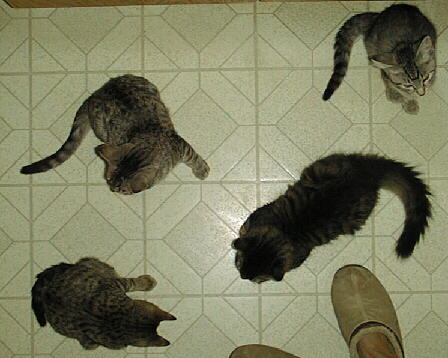 my god, they're like rats at my feet!!!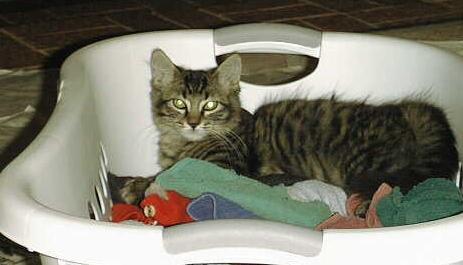 Gremlin... those eyes ... heh heh...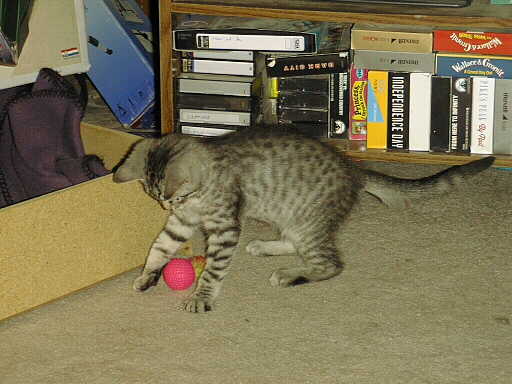 Rita and a favorite toy (ach! it's PINK!!! lol!!)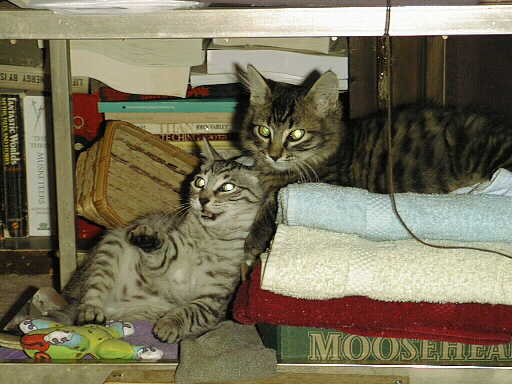 Rita: "grrrrr.....hissss...... don't come near me!" Gremlin: "relax little sister, no big deal...."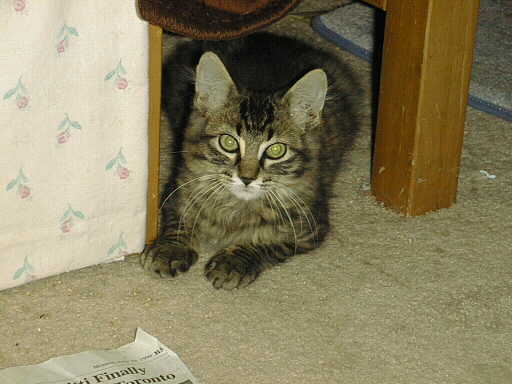 Gremlin and his "I will hypnotize thee" eyes. btw, his coat is softer than silk!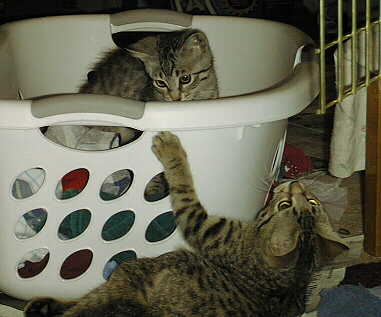 Rita in the basket and Bodhi being her typical goofball self....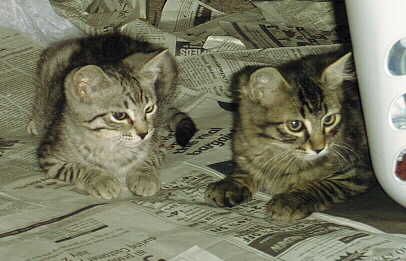 Rita, finally a little calmer and Gremlin, just hangin' out....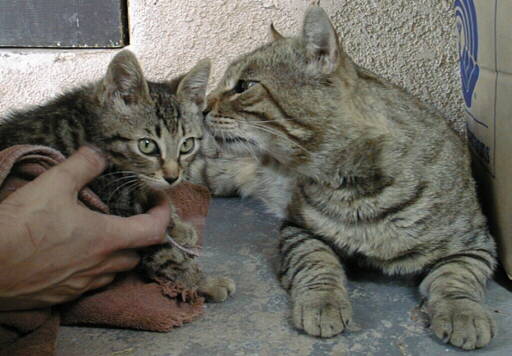 Bodhi and Dizzy (daddy) get reacquainted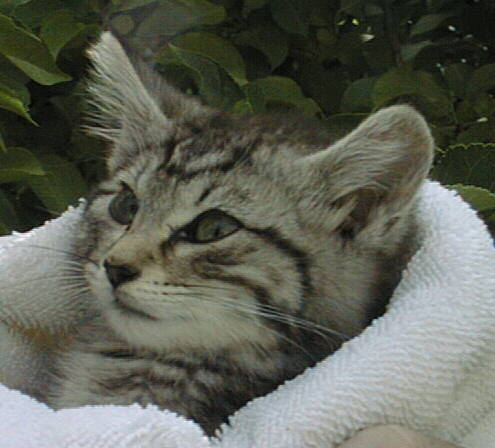 Roswell, obviously the runt of the litter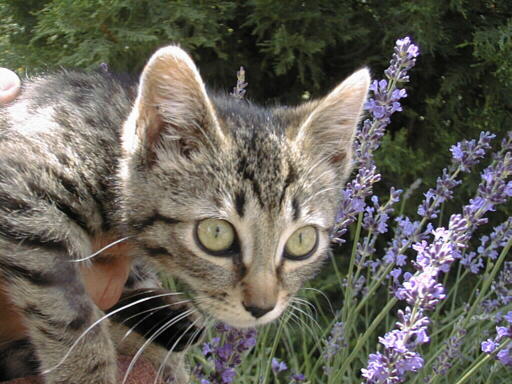 Bodhi in the lavender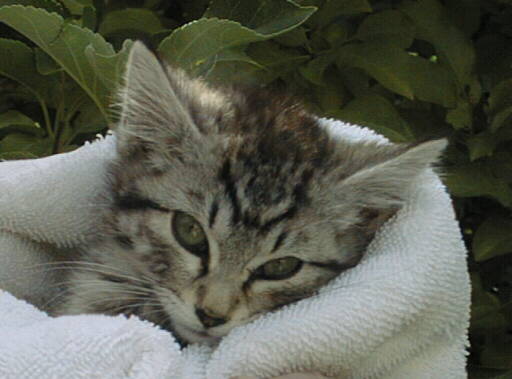 sweet Roswell, the alien cat!!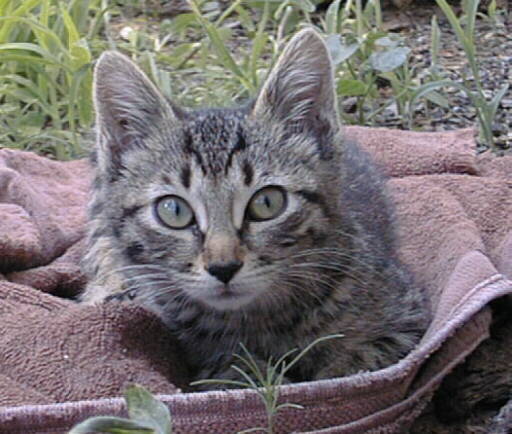 Bodhi kitty hangin' in the garden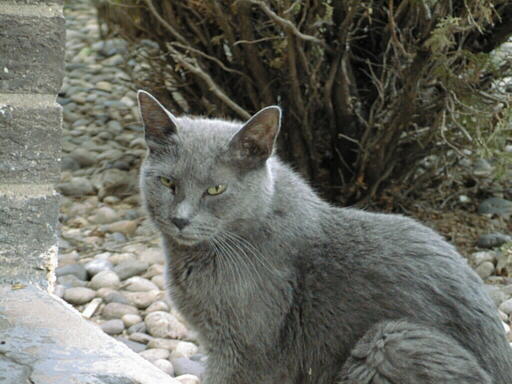 Sherlock ~ Bodhi, Roswell, Rita and Gremlin's mommy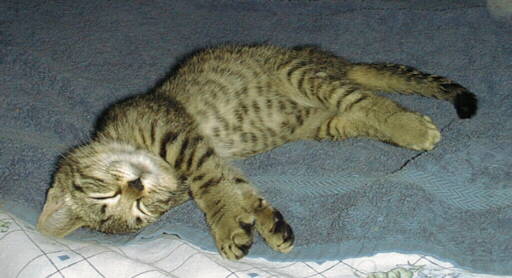 Bodhi cat-napping